How You Can Help
There are undiscovered ways to end the pain of rheumatic and musculoskeletal diseases. But we can't do it alone.
In a holistic approach to disease and treatment, it not just the patient who is seen as a whole, it recognises that all those involved have a role to play. We learn from each other.
RheumaCura foundation is an open and learning community involving all the stakeholders in healthcare with the focus on scientific research into rheumatic and musculoskeletal diseases and their treatment.
Become a supporter!
Supporters! are the core of our community. We ask supporters to volunteer knowledge, express encouragement, foster discussion, spread the word, donate towards funding our activities. Some of our supporters are presented. You are invited to join this group. 
We volunteer our work, so overheads are reduced to the absolute minimum. Every contribution helps to find ways to stop the pain and suffering of rheumatic and musculoskeletal diseases. You help us if you can donate or collect funds for us at a special event.
Invite us to present at your event
We are happy to give a talk about RheumaCura, present a keynote speech, or moderate a discussion at your event. Contact us to discuss availability and conditions.
Volunteer your expertise
We welcome your knowledge. We want to grow and build a circle of people who support us: patients and carers, health professionals, people with expertise in business, finance and law, IT and digital whizzes, language specialists (want to help us publish a French language version of the website?).
Get involved as a patient in a project
Accessing patient knowledge will be key to our success. Contact us or follow us on LinkedIn, if you would like to receive information about opportunities to get engaged as a patient.
The RheumaCura Foundation is the only charity in Switzerland dedicated 100% towards research into rheumatic and musculoskeletal diseases using patient knowledge to ensure relevance.
Foundations and major donors
Is your organisation interested in supporting research into widespread, but still incurable rheumatic and musculoskeletal diseases where patients and members of the public are involved? 
Our principles are
Through independent selection processes RheumaCura supports evidence-based scientific research.

The research is conducted in an open collaborative environment with patient involvement and is generally interdisciplinary.

Our work is for the benefit of patients. We do not accept funds under conditions that might compromise this commitment.

We support both young and established researchers.

We report and inform transparently.
Our commitment to you
Detailed consultation to find a project that matches your needs

Efficient use of funds, with low administration and infrastructure costs

Reliable, transparent reporting in accordance with projects objectives, including financial accounts

Acknowledgement in our Annual Report and / or website according to your wishes of discretion or publicity
We welcome support from all stakeholders and interested organisations.
For more information about opportunities, please contact judith.safford@rheumacura.ch or phone +41 78 635 27 28.
Without our donors the changes that we want to see in research and ultimately better healthcare for those affected by rheumatic disease would not be possible. We thank everybody who supports our efforts with a donation.
In particular we want to thank BPW Club Bern for their generous award of CHF 5'000. Read about the award here.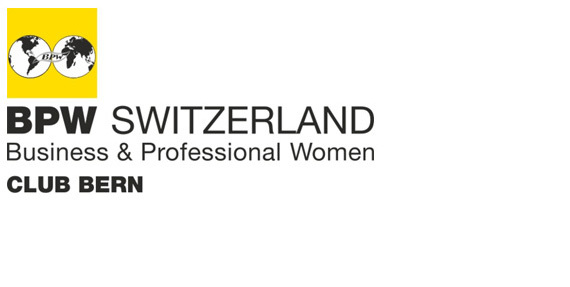 Presenting at your event
Do you need a keynote speaker at your event? Would a patient expert at a roundtable discussion on healthcare reform offer a new and interesting perspective? Do you want someone to communicate the potential and pitfalls of eHealth and digital tools for users at your workshop, or explain the realities of being a healthcare user to your employees? Do you need a patient expert to co-create in your research project? Finally, would you like to be entertained and inspired at an evening dinner with stories of overcoming illness to practice mountaineering in the Swiss Alps?
We welcome the opportunity to explain the patient perspective, so why not invite us to present at your event. Contact us for details and conditions.
Reach for the stars: Judith on TED in 2017
A Patient Journey: Judith speaking at the ON Foundation conference in 2019
Redesigning Health Care: Conference extract with Steve at FutureHealthBasel, or listen to the whole interview (10 minutes) in 2020